Quick Links
More Info...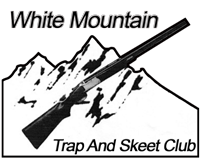 White Mountain Trap And Skeet

Welcome to our club...
White Mountain Trap and Skeet Club (WMTS), located in Arizona's White Mountains, serves Show Low, Lakeside, Pinetop, Snowflake, Eagar, Springerville, St. Johns and surrounding Communities. WMTS incorporated in 1989 and operates in its current Show Low Arizona location since that time. The White Mountain Trap and Skeet Club has also offered assistance the local Game and Fish Hunters Education program on their field days... In addition, we've also participated in the Scholastic Clay Target Program (SCTP) during the past five years.
Click here to tell us about your experience at the White Mountain Trap & Skeet Range...

See us on Facebook